Due to the opioid crisis, the lack of available help, and the high cost of drug rehab and counseling, deaths from drug use are on the rise at an alarming rate.
In fact, studies show that one out of every seven Americans will struggle with some kind of addiction, whether to alcohol, drugs, or anything else.
Unfortunately, studies also show that only one in ten addicts actually get the help that they need.
If someone you know and love is one of these addicts, we know you want to do everything in your power to get them clean.
Hiring an intervention specialist is often the first step.
But what is an intervention specialist, why do you need one, and what credentials should they have in order to send someone you love to the right rehab center?
Read on to find out.
---
What Is An Intervention Specialist?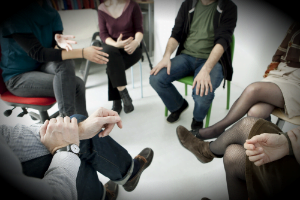 Before we discuss anything else, let's first make sure you're clear on what an intervention specialist does.
In a nutshell, the specialist will meet with friends and family of the addict before the intervention to properly plan how to best help the addict.
They may collect stories from loved ones that encourage the addict to seek treatment. They will help to determine the logistics of the actual intervention. They will also help family members to figure out the best possible treatment path for the addict.
Then, during the actual intervention process, the specialist will facilitate conversation between the addict and their loved ones. Sometimes, a specialist will also encourage the addict not to leave the room, and to sit and listen to what the people that love them want to talk to them about.
After the process, the specialist will either take the addict directly to treatment or will help them to decide on the addiction treatment program that's right for them. Typically, some form of detox is the next step, but a lot of addicts go straight to a residential addiction treatment center.

Why Do You Need An Interventionist?
Now that you know more about what exactly an intervention specialist does, let's talk about why having one is such a good idea.
When you confront the addict in your life for the first time, they may feel angry, attacked, overwhelmed, or even deeply humiliated and ashamed.
All of these feelings, especially mixed together, may cause them to act defensively and even to refuse the help you're offering.
Usually, an intervention specialist will either have overcome some kind of addiction themselves or will have been through the process of intervention so many times, that they know exactly what to say and how to say it to best reach the addict.
They can also control their reactions and respond to what the addict is saying (or not saying) without getting upset —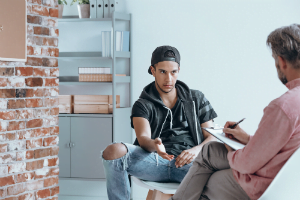 something that can be extremely tough for emotional family members and friends of the addict.
Simply put, having a specialist on hand prepares you for what to expect during addiction recovery and increases your chances of success when it comes to the intervention.
---
What Credentials Should An Intervention Specialist Have?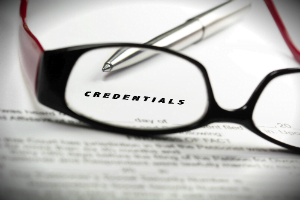 When you're looking to work with a specialist, it's absolutely crucial that you find someone with the correct certifications and credentials.
So, what exactly should you look for?
First, your intervention specialist needs to have been certified by (and a member of) either the Network of Independent Interventionists (NII) or the Association of Intervention Specialists (AIS.)
This means that they will have gone through the specific training required to become an interventionist, and will know how to handle a variety of addicts and scenarios.
It also means that they'll have a strong network to pull from to get the addict in your life help.
You might also want to look for someone with experience as a psychologist, therapist, psychiatrist, social worker, or psychotherapist.
This means that they can help the addict to understand the potential underlying causes of their addiction, which makes them more likely to accept the treatment being offered.
---
Other Qualifications to Expect from an Addiction Interventionist
In addition to specific interventionist certifications and credentials, there are also other qualities that you need to look for in an intervention specialist.
First, look for someone with experience. Your loved one's health is too important to put in the hands of someone who has never done this before, or who has a low success rate. If possible, interview several intervention specialists and even ask for (anonymous) references.
You should also make sure that your specialist is able to help and connect with the addict's specific demographic. For example, get a specialized focused on adolescent addiction, painkiller addiction, or even women addicts.
Finally, look for someone with a strong knowledge of what's happening in the world of addiction today. For example, they need to understand how the Opioid Crisis or the prevalence of prescription drugs influences addicts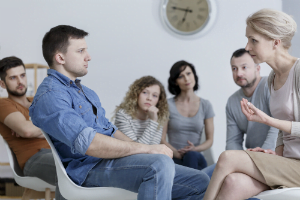 differently, today than it did ten years ago.
They also need to know about the current trends in the recovery process. For example, would the addict in your life prefer a more holistic approach? Or, would a rehab centered around group talk therapy be best for them?

Looking For A Drug Rehab?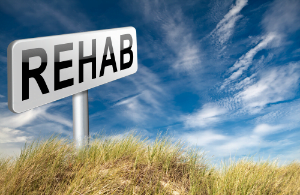 We hope this post has cleared up any confusion you might have had about what an intervention specialist actually does.
We also hope that it has shown you the importance of not going into an intervention without the help of a qualified professional.
Now, it's time to start taking the next steps on the road to recovery for either yourself or for someone you love. It's time to find the treatment plan and program that will work best for you. That's where we come in.
Spend some time on our website and blog to explore some of the best rehab centers in the country. Whether you're looking for a drug rehab that accepts military, a state-funded substance abuse center or a private addiction treatment facility or have questions about how to fund treatment, we are here to help.
Don't spend one more day seeing someone you love enslaved by addiction. Instead, make today the day you get help.