The Surgeon General indicates that nearly 1 in 7 Americans will have a substance abuse issue at some point in their lifetime.
It's no surprise that addiction wrecks individuals in relationships. It's a vicious and devastating disease, and, when left untreated, can be fatal.
If you or your significant other is struggling with addiction, couples therapy can help restore trust, rebuild connection, and enhance communication.
Let's get into how it works!
Couples Can Talk About Addiction Openly in Therapy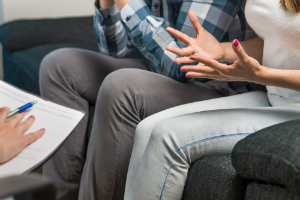 When one or both partners have struggles with addiction, many challenging problems arise including:
Occupational stress or unemployment
Financial problems
Legal issues and/or criminal activity
Medical complications
Other interpersonal problems (parenting, issues with family)
Any or all of these issues can create tremendous strain on the relationship. In couples therapy, the professional therapist helps both parties talk about these issues- in an open and safe format.
This means bringing all the relevant issues to the surface- from fears about relapse to infidelity to disagreements with raising children.
Your couples therapist will help facilitate and orient appropriate goals for your addiction treatment. That will help the two of you stay on track during your sessions.
Neither Addict is at Fault in a Couples Therapeutic Session
It's very easy for couples to lose themselves in the blame game. For example, the addict may blame the partner for "enabling" the addiction. On the other hand, the loved one may blame his or her addict partner for "ruining everything."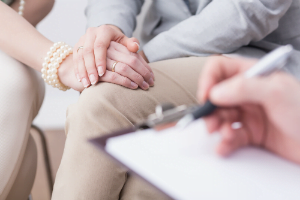 Couples therapy shifts away from blame and towards togetherness and solutions. Rather than pinpoint who is (or isn't at fault), the therapist remains neutral. He or she will point out problematic patterns within the dynamic- rather than just within one individual.
Boundaries Are Emphasized in Addiction Therapy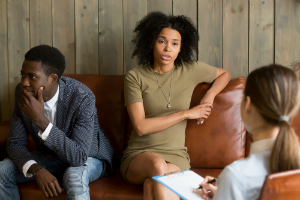 If you or your loved one attended any form of treatment for addiction, you learned the value of maintaining healthy boundaries.
Boundaries are essential for sustaining a healthy recovery. They reduce the chance of enabling toxic behaviors. Moreover, they encourage individuals to protect their own integrity.
Many therapists encourage couples to practice setting healthy boundaries with each other in therapy sessions.
For example, you may have to discuss what you will do if your partner relapses. You may have to assert how you feel when your partner acts in a certain way or engages in a specific behavior.
Boundaries allow both you and your partner to safely express what you will and will not tolerate. They also allow you to practice accepting the philosophy that you cannot control other people, places, or things.

You May Identify More Relationship Issues
Sometimes, couples therapy gets "worse" before it gets better. That's because your therapist may help you bring all those deeply-rooted issues to the surface.
It's normal to feel somewhat discouraged or angry at your partner during these sessions. It's also normal to feel like your relationship can't be fixed.
With that said, competent therapists know how to move from just identifying problems to identifying effective solutions. They also know how to identify areas in the relationship where both parties can practice compromising.
Recovery from addiction is no joke.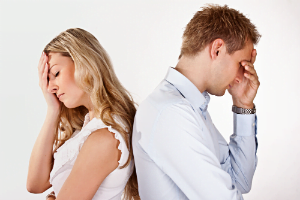 It's an emotional process that does not necessarily follow a linear path.
It's normal to feel overwhelmed by the process- again, professional therapists know how to balance the importance of changing certain areas of concern with acceptance of imperfections.
You May Still Benefit From Other Therapies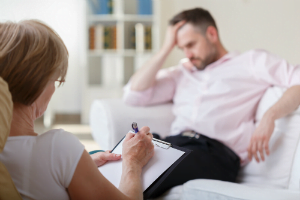 Many couples also attend individual or group therapy to process other issues, such as self-esteem or mental health problems, like anxiety or depression.
Sometimes, the same therapist will treat both the couple and the individual. Other times, the client may see a separate couples therapist and a separate individual therapist.
It's not uncommon, however, for both therapists to collaborate and work together to establish appropriate treatment goals.
It Doesn't Replace Addiction Support Groups
Every day, tens of thousands of people receive support, hope, and solution from 12-Step or other recovery-related meetings.
With that in mind, couples therapy does not replace or "take away" from these groups. In fact, many therapists encourage their clients to receive outside support.
Groups are about providing reassurance and support. They are also about following specific directions and reaching out in times of distress.
Therapy is often about breaking apart issues and finding appropriate solutions.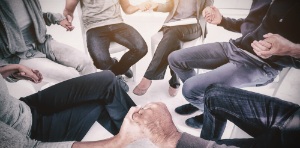 Although many people benefit from attending recovery groups indefinitely, most couples therapy is brief and time-limited. Once you meet or complete your identified goals, your sessions will conclude.
You May Need To Try Different Therapists
No two therapists are alike, and each couple benefits from different styles and preferences when it comes to their sessions.
It's important for both of you to feel like you three are working together as a team. If one partner feels attacked or blamed in therapy, he or she will likely shut down in sessions.
Every therapist has a different approach. Some are very direct and structured in their work, and others are more laid-back and client-centered.
It's important to remember that even if you've had a negative therapy experience in the past, you can still benefit from giving it another chance.
Don't know where to start? Ask friends and family for recommendations. You may also want to check with your insurance provider to determine reimbursements or referrals.
Finally, don't forget to check online. Nowadays, most therapy professionals have websites. You'll be able to put a face and bio to the name.

Final Thoughts on Couples Therapy
Healing from addiction is undoubtedly tough for anyone. However, recovery and help are possible- for everyone in the family.