As more than 25% of all adults report that they had one instance of binge drinking in the last month, alcohol addiction is more prevalent than most people realize. Because of how socially acceptable it is to drink a little too much on a weekend, an alcohol problem can go undiagnosed for years. Even when it's clear there's a problem, it's hard to know what to do next.
Your first decision is whether to quit cold turkey or go to alcohol rehab. The options might seem very black-and-white but there is some room for a gray area. The fundamental question is "are you drinking or aren't you?"
If you're ready to take on an alcohol problem, you shouldn't do it alone. You should call friends, loved ones and addiction experts for help. To start, follow these 8 steps to start dealing with your alcohol addiction.
1. Empower Yourself Against Alcohol Addiction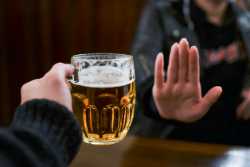 While some addiction programs might want you to see yourself as powerless to your addiction, this can be a flawed approach. Ultimately you need to be empowered. You're the one who got into this situation and you're the one who can get out.
You might end up in a lifelong struggle against your alcohol problem, but you have the power to keep things out of your body. Don't think about what happened in the past. Think about today and know that you're the one in control.
Change your life, because you can and you deserve it. Get to know how treatment programs work so that once you're ready, you'll know what to expect.
2. Recognize Weakness Within Alcoholism
Don't be afraid to admit your weaknesses. You probably have an affinity for certain types of alcohol drank in certain environments. Those are the things that can trigger you to drink.
Perhaps you can remove yourself from those environments.
If you can't remove yourself from the environment, know that is the place where you need to be a different person. You need to change your behavior or approach to that experience. Make different decisions and admit that you have a weakness to your loved ones.
They'll respect you and help you.
3. Think Of The Bad Times When Drinking
You need to embrace your problematic history with alcohol. While you may have had happy times drinking, it's the bad times that form the basis for an alcohol addiction. If you are glossing over negative emotions and bad experiences, stop yourself.
Remember the times when alcohol made you sick. Remember the negative experiences and know that you don't want to experience them again. Your road to recovery is paved with your struggles and bad experiences.
Don't be afraid of bad times. Use them to inspire better decisions.
4. Become Acquainted With The Reasons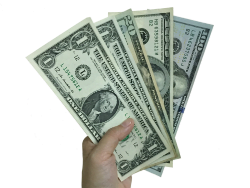 There will be a long list of reasons why you should quit. Your physical health, your mental health, or even your finances could be affected by drinking. It can cause problems in marriages or relationships.
The more reasons you have to explain what parts of your life have been negatively impacted by alcohol, the easier it will be to quit.
No two people will have the same reasons for quitting alcohol. Make sure that you don't listen to someone's reasons why you need to quit. Listen to yourself and ask people what they think about your conclusion.
5. Speak Out Loud About Quitting Drinking Alcohol
Tell your friends and loved ones what you've discovered by not drinking. Instead of just saying that you want to try to stop or that you're thinking about quitting, talk about results.
Tell your friends and family if you've lost weight because of drinking. Tell them about the money you've saved. Say it out loud so that you can experience what you've said.
Don't be afraid to tell people that you've quit drinking. You can help reinforce your decisions by being open and honest.
6. Speak Positively About Yourself
When you're thinking or expressing your feelings, make sure you emphasize what is good about your current life. Make sure the little statements you make in your head are about how great your life is now that you've quit.
If you tell yourself you deserve some kind of negative feeling or experience, stop. You don't deserve anything painful, even if you caused it by drinking. You're working to make things better and that's more than most people can say.
7. Re-Assign Alcohol Addiction As Disgust
When you think about alcohol, associate it with disgusting things. When you think about a glass of wine sitting on the bar, think about how many germs could be floating in it. Think about how filthy the bar is.
Be as forward as possible and make revolting associations to draw a line that you won't want to cross.
Humans are very visual creatures and if you can associate drinking with something disgusting or bodily fluids, you can deter yourself. Throwing a hurdle in the way of drinking could be the best way to stop you before you order a drink.
8. Track Your Health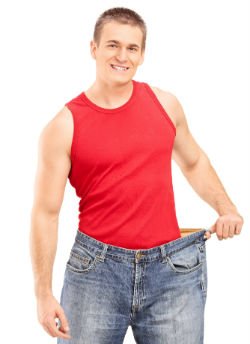 If you notice that you've lost weight, save some photos for a little "before and after" display for yourself. Put them on your dresser or on the lock screen for your phone.
If you have concrete numbers, write them down. Memorize them. Celebrate them.
Be proud of your accomplishments. You've done something remarkable, even if you're still on the first step. You've taken control of your health in a way that very few people have the strength to do.
You've also admitted your problem, which is powerful for your mental health.
Fix Your Alcohol Problem, But Get Help
You can take a lot of the first steps for dealing with your alcohol problem on your own. In fact, it's essential that you play a strong role in your recovery, even if you end up in a facility. You have to make the decisions, at the end of the day.