The number of people diagnosed with opioid addiction increased by 493 percent between 2010 and 2016. This alarming rate has forced states to implement drastic measures to curb the use and addiction to opioid.
This addiction happens in different forms. Typically, a pill addict or opioid addict is anyone using illegal drugs, such as heroin, or legal prescription drugs like oxycodone, codeine, hydrocodone, morphine, fentanyl, and others.
In this post, we're going to cover some of the recent changes aimed at curbing addiction to opioid. Read on to learn more.
Limitation on Opiate Prescriptions
The American Medical Association and state laws are pushing for regulations to help limit the prescriptions of pain pills in the US. This is a first move to help reduce the access to opioid to a typical pill addict. As such, few people will become addicts to these drugs.
As of 2015, about 650,000 of prescriptions are dispensed daily in the US. This reflects a slight drop compared to past years, but it's still risky. Addicted patients, non-patients, and teenagers can get access to these medications and misuse them.
The government is keeping an eye on prescriptions being issued to the public, and it's enacting laws to prevent over-prescription. Addiction to pain medications is one of the reasons why addicts choose to use heroin when they can't access prescriptions evolving their addiction to a heroin addiction.
Reducing Duration of  Opioid Prescriptions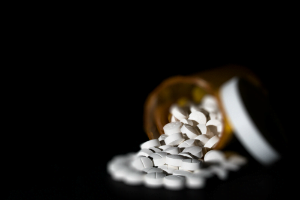 Several states, such as North Carolina and Maryland, have implemented laws that reduce the number of days for which painkillers can be prescribed in order to avoid a dependence on painkillers. Also, some have reduced the dosage that can be given to people with acute pain.
Other states have authorized health departments and doctors to set limits on prescriptions. Examples, include Nevada, Kentucky, Indiana, Hawaii, Virginia, Ohio, New York, Washington, Rhode Island, and Utah.
However, there have been complaints that reducing prescription duration isn't helpful to patients with delibating pain. This was the case in Maine after the state limited patients to an opioid dose of 100-morphine milligram-equivalents per day. This law was later amended to ensure patients have access to the right doses.

Research and Studies
Studies have been conducted and research on drug addiction is proving beneficial.
For some mild to acute pain, pharmacists and clinicians are encouraged to offer alternative medications and treatments that are effective and safe. Also, the government is pushing drug manufacturers and scientists to develop non-addicting pain medications.
For example, manufacturers are researching on new formulations, such as abuse-deterrent formulations (ADF). These medications are designed to prevent misuses through injection or snorting. There are also more approaches that are being studied, such as delivery systems, aversive substances, and agonist/antagonist combinations.
Researchers are now focusing on finding medications that target other body signaling systems, such as the endocannabinoid system. A recent study by researchers at Cambridge University is trying to determine how the brain manages pain to ensure effective prevention of opioid addiction.
Also, it helps to identify and understand the factors that predispose a pill addict to addictions. This will help to formulate measures for nonmedical use of painkillers in teenagers and non-patients.
Developing a Central Opiate Prescription Database
Some patients have been duping pharmacists and doctors by taking multiple prescriptions from different sources. This has attracted the attention of the states, which is encouraging the use of a central prescription database to curb the practice.
In this case, the system tracks all prescriptions a patient is using and offers a history of what they've used in the past. This way, it's possible to monitor and flag doctor-shoppers before they can get multiple prescriptions.
A good example is Kentucky All Schedule Prescription Electronic Reporting (eKASPER) in Kentucky. This system registers and tracks all the controlled medication prescriptions dispensed with the state. It shows a report of all prescriptions for a patient and the physician that prescribed.
Alternative Treatments to Opioids
States are also encouraging patients to use alternative treatments and therapies to manage pain instead of prescriptions. Examples include acupuncture, biofeedback, and physical therapy. In fact, some lawyers want insurance companies to offer incentives to patients that manage pain without pills.
The only troubling thing is that alternative treatments are costly than some inexpensive painkillers. However, different stakeholders are encouraging insurance firms to cover some of the costs involved in alternative therapies.
When other treatments are not effective, patients can consider surgery to correct body abnormalities and alleviate the pain. Some experts see surgery as a great alternative to opioids for patients with severe and recurring pain. If you are a pill addict, finding the right drug abuse treatment center is highly recommended.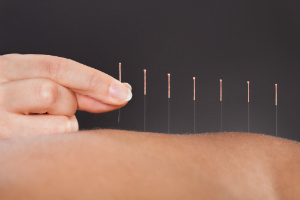 There are also new high-tech pain management methods that are being developed to help manage chronic pain. Some of them include radio waves, nerve blocks, electrical signals, spinal cord stimulation, pain pumps, and stem cell therapy.
The Role of Prescribers
More than 83 percent of Americans contact health professionals every year for different issues. This puts doctors in a good position to identify suspicious cases and prevent non-medical use of pills. It's the responsibility of doctors to monitor their patients and provide treatments that suit their situations.
Physicians should take note of regular visits, unscheduled refills, and rapid increase in the use of medications. In most states, it's a now a requirement for prescribers to use prescription drug monitoring programs (PDMPs) to track the dispensing of controlled prescriptions.
Pharmacists are also expected to help patients to understand the guidelines for using certain medications.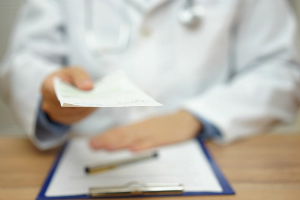 They should also be watchful of possible alterations and falsifications by patients. Some pharmacists have developed hotlines to learns to alert each other whenever there is a fraudulent prescription in an area.
---

Prescription Drug Addict – Take Precautions
Even with the changes made by states to reduce pill addiction, it's still the responsibility of patients to ensure the correct use of medications. Ensure you follow the directions given on the label or by your pharmacist. Also, it's important to understand the possible interactions of your prescriptions with other drugs and alcohol.
Store your prescription medications safely and never share or use another person's medications.